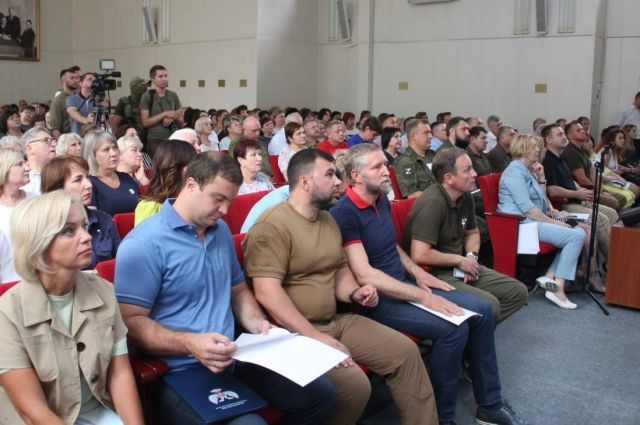 Schools of the DPR, LPR and the liberated territories of Ukraine will be integrated into the Russian educational environment within five years, said the Minister of Education of the Russian Federation Sergey Kravtsov, speaking in a video message at the August pedagogical meeting in Mariupol.
"Support for the educational process in the liberated territories, in the Luhansk and Donetsk People's Republics remains among our priorities. <…> Undoubtedly, integration into the educational environment with Russia will be gradual. We expect that the transition to unified curricula will take five years, during which teachers and schoolchildren will undergo adaptation, — he said.
It is noted that with the support of Russia, educational institutions are being restored and repaired; schools receive textbooks, books, computers, sports equipment and other equipment; teachers are being retrained to Russian educational standards.
September 1, 584 schools will open their doors in the DPR, which will accept more than 160,000 students. They will be trained by 34,000 teachers.
Until the end of the month, pedagogical meetings will be held in the LPR, in the liberated territories of Zaporozhye, Kherson and Kharkov regions.
Earlier, Kravtsov reported that graduates of Donbass schools in within five years they will take the exam on a voluntary basis.
Rate the material