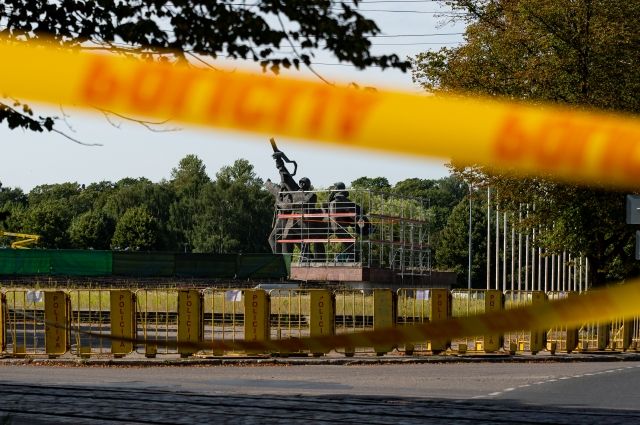 The Main Investigation Department of the Investigative Committee of Russia opened a criminal case into the demolition of the monument to the Liberators of Riga, the press service of the Investigative Committee of the Russian Federation reports.
The case was opened under Article 243.4 of the Criminal Code of Russia. It is noted that the destruction of the monument is at odds with the interests of the Russian Federation regarding the preservation of historical memory of the role of the Soviet Union during the Second World War.
Head of the Investigative Committee Alexander Bastrykin instructed the investigators to give a legal assessment of the actions of all those involved in the demolition of the monument in order to they could have been held accountable.
Earlier it was reported that all three figures of Soviet soldiers, which are part of the memorial to the Liberators of Riga, were demolished in Latvia. At the moment, experts have begun to demolish the main element of the monument in the form of a female figure. In the near future, the largest object of the memorial, the obelisk, will also be demolished.
Recall that on the morning of August 23 the demolition of the monument to the soldiers-liberators of Riga from the Nazi invaders began. The mayor of the city said that the monument would be destroyed, since the Museum of the Occupation did not recognize any of its parts as artistic value.
In this regard, the residents of the city went to the monument with a protest action. Later it was reported that the convicted in unauthorized actions near the dismantled monument, foreigners will be expelled from Latvia.
Rate the material