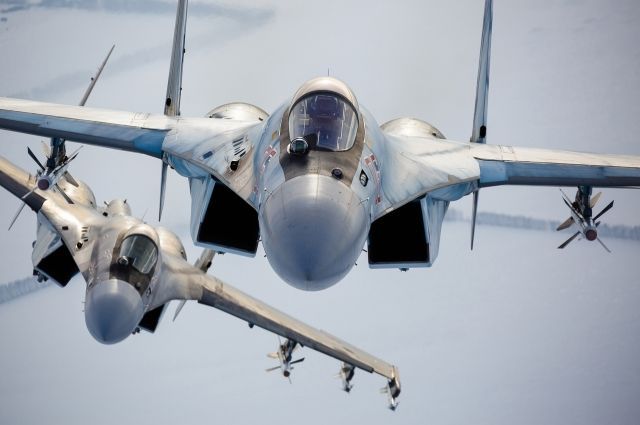 Russian multipurpose super-maneuverable fighters of the 4++ generation Su-35S performed aerobatics – a closed "Nesterov's loop" at the Kubinka airfield as part of the Army-2022 military-technical forum, the Zvezdanews Telegram channel reports.
Earlier on the Army-2022 forum "Rosoboronexport" presented the export version of the T-14 "Armata" tank. Before that, the company had never demonstrated a combat vehicle, and its first export version was shown as a small model at an exhibition in Abu Dhabi in 2021.
The export version of the Tiger armored car was also demonstrated at the forum for the first time.
Rate the material