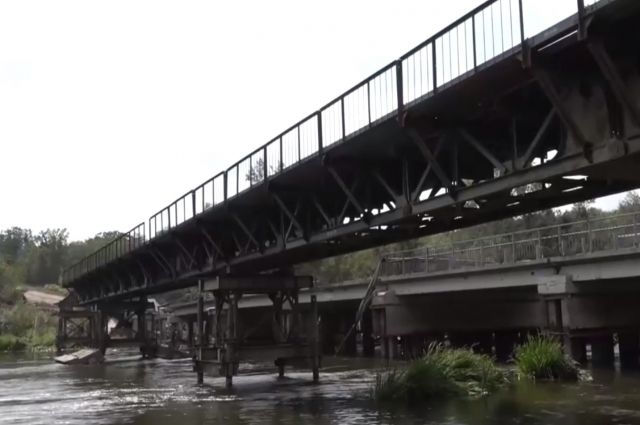 The Russian military built a bridge across the Seversky Donets River in the LPR. A video of the work of the logistics unit of the Central Military District is posted on the Telegram channel of the Ministry of Defense of the Russian Federation.
According to the department, the Russian military built a pontoon-bridge crossing next to the bridge, which was blown up during the retreat of the Armed Forces of Ukraine.
"The work on the construction of the bridge was complicated by continuous shelling from the Armed Forces of Ukraine, but the task assigned to the military personnel of the Russian Federation was completed on time," the message says.
The Ministry of Defense noted that the construction of the bridge by the Russian military made it possible to promptly deliver food and building materials to the LPR settlements liberated from the Armed Forces of Ukraine, and also contributed to the return of local residents there.
Earlier, the Russian military department showed footage of the liberation of Blagodatnoye settlement in the Nikolaev region.
Rate the material